---

United States Department of the Interior
Bureau Of Land Management - California
Great place to start looking for information concerning locating and filing a mining claim, documentation requirements, etc.
---

Precious Metal Deposits Associated with Volcanic Environments in the Southwest
By Larry J. Buchanan - PDF Document
This paper presents data on epithermal deposits hosted by volcanics and discusses the metal deposition mechanisms. A model is presented of a "typical" deposit, describing vertical and horizontal patterns of wall rock alteration, mineralization, levels of ore deposition, and chemical and physical ore controls.
---
---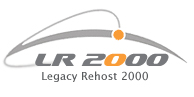 Bureau Of Land Management
Land & Mineral Legacy Rehost 2000 System - LR2000
Reports on BLM land and mineral use authorizations for oil, gas, and geothermal leasing, rights-of-ways, coal and other mineral development, land and mineral title, mining claims, withdrawals, classifications, and more on federal lands or on federal mineral estate.
---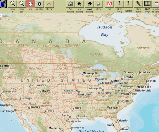 Bureau Of Land Management
Geo-Communicator
GeoCommunicator is the Bureau of Land Management's publication site for the distribution of geospatial data and products to the public. This is a great resource for locating land through an online interactive mapping program.
---

United States Department of the Interior
Bureau Of Land Management - Electronic Forms (E-Forms)
Where to go to download or electronically file forms provided by the BLM. Search for available forms by catagory or by form number.

---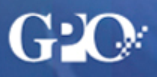 United States Government Printing Office
Electronic Code of Federal Regulations
Link to view regulations concerning mining claims under the general mining laws. Surface Management: Title 43, Sub title B, Chapter II, Sub chapter C, Part 3800, sub part 3809.
---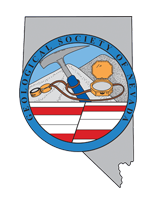 Geological Society of Nevada
GSN is a scientific society dedicated to promoting the geological sciences. GSN exists to benefit its members and provide opportunities to enhance their geologic knowledge. GSN was organized over 55 years ago and has become one of the most respected regional scientific societies in the world.
---

University of Nevada, Reno
Nevada Bureau of Mines and Geology
The Nevada Bureau of Mines and Geology (NBMG) is a research and public service unit of the University of Nevada and is the state geological survey. NBMG is part of the Mackay School of Earth Sciences and Engineering within the College of Science at the University of Nevada, Reno.
---

Nevada Commission of Mineral Resources
Division of Minerals - Mining Fraud and Mining Investment
Assays and Assayers; information on State requirements. Mining Operations and Mining Scams: An Overview of the Mining Industry and Questions to Ask Before You Invest in a Mining Operation. Mining fraud links; Arizona Department of Mines, Nevada Bureau of Mines, Nevada Secretary of State.
---

International California Mining Journal's
Prospecting and Mining Journal

The Journal was started in Nevada City, California, in September 1931, by Mrs. Elsie Willoughby, under the name California Mining Journal, to fill a need by providing miners with a voice and a marketplace for their goods and services.
---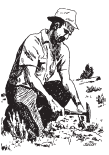 University of Nevada, Reno
Mining Claim Procedures - PDF document

Mining Claim Procedures for Nevada Prospectors and Miners, 5th Edition. This comprehensive publication lays out the requirements for someone to research, find, record and work a mining claim in the state of Nevada. It covers legal requirements, documents, fees and procedures required to legally claim mineral rights to a property.
---

---